Product Properties
| | |
| --- | --- |
| Package name | PHP 8.0/8.1/8.2 |
| Application name | n/a |
| Volume selectable | yes |
| Dependencies | no |
| Service name (SSH) | – |
| Shared Folder | no |
| Home Folder | no |
| Licensing | no |
| Hyper Backup support | no |
| Certificate selection | no |
| Privileges | no |
| Application portal | no |
| Firewall port | n/a |
| Date | 14 November 2023 |
| Version | 8.0.28/8.1.18/8.2.5 |
| DSM | 7.2.1 |

Functionality
PHP 8 is an open-source scripting language for web development.
Installation
In Package Center, select the PHP version you want to install.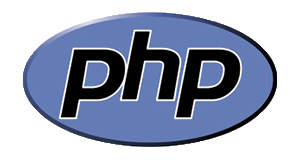 Click the Install button and select a Volume if multiple Volumes exist on your NAS.
Configuration
You can configure PHP extensions for each version from Web Station.
Logging and notification
You can enable logging from Web Station.
Stop and run
There is no stop or run option for PHP 8.x in Package Center.
Uninstall and removal
In Package Center, select the PHP version to uninstall and select the uninstall option.
You need to uninstall depending services before you can uninstall this service. A message will inform you about that.
Notes
–
Thanks for reading
This post is donation-ware, and I made it to help you. Please consider leaving a comment or buying me a coffee if it did. I will be eternally grateful.
Paul Steunebrink / Storage Alchemist