Product Properties
| | |
| --- | --- |
| Package name | n/a |
| Application name | Security Advisor |
| Volume selectable | n/a |
| Dependencies | no |
| Service name (SSH) | – |
| Shared Folder | no |
| Home Folder | no |
| Licensing | no |
| Hyper Backup support | no |
| Certificate selection | no |
| Privileges | no |
| Application portal | no |
| Firewall port | n/a |
| Date | 10 May 2021 |
| Version | n/a (part of DSM) |
| DSM | 6.2.4 |

Functionality
The Security Advisor helps you evaluate security-related aspects of your NAS. The app checks your system against a set of predefined criteria. You can schedule the check and select from different criteria for a more or less thorough security check-up.
Installation
The Security Advisor app is part of DSM. It is permanently installed, and you can not uninstall it.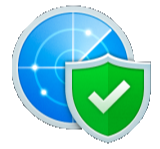 There is no package for it in the Package Center.
Configuration
On the Advanced page, you can configure how Security Advisor works.
The first item to configure is the Security Baseline. A baseline is a checklist of security rules. There are two predefined baselines for personal and business use. You also can create a custom baseline.
The security rules are divided into categories: Malware, Network, System, Update, and Account.
Although you can always start a scan manually, you can define a Scan Schedule. You define the day of the week and the hour of the day.
If you prefer to save a report of each scan, configure the Report Settings on this page. Select a storage location and enable either or a monthly or daily report.
Logging and notification
When you configure email notifications in Control Panel, you receive reports by mail.
Stop and run
–
Uninstall and removal
You can not uninstall Security Advisor via Package Center.
Notes
–