Product Properties
| | |
| --- | --- |
| Package name | Text Editor |
| Application name | Text Editor |
| Volume selectable | yes |
| Dependencies | no |
| Service name (SSH) | pkgctl-TextEditor |
| Shared Folder | no |
| Home Folder | no |
| Licensing | no |
| Hyper Backup support | no |
| Certificate selection | n/a |
| Privileges | yes |
| Application portal | no |
| Firewall port | n/a |
| Date | 09 August 2021 |
| Version | 1.2.3 |
| DSM | 6.2.4 |

Functionality
Text Editor is a plain text editor directly in DSM. You can create new files and edit existing files like HTML, PHP, and other scripts.
Installation
Install the package Text Editor from Package Center. This adds the Text Editor application to the main menu and installs a service.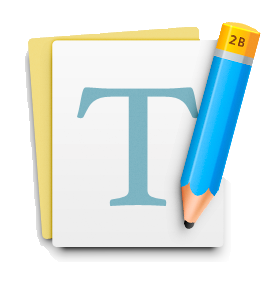 You can stop and start the service from Package Center.
Configuration
You can configure several preferences in Text Editor, like show invisible characters, line numbers, or whether you like to have word wrap.
Logging and notification
There is no logging or notification from the Text Editor.
Stop and run
You can both stop and start the Text Editor service from the Package Center or through SSH.
Uninstall and removal
From Package Center, select the Text Editor package. Select Uninstall from the drop-down list to uninstall the service and application.
Notes
When Text Editor is installed, you can open a file directly in Text Editor from File Station. In File Station, right-click on the file, and select Open with Text Editor.
Thanks for reading
This post is donation-ware, and I made it to help you. Please consider leaving a comment or buying me a coffee if it did. I will be eternally grateful.
Paul Steunebrink / Storage Alchemist