Product properties
| | |
| --- | --- |
| Package name | n/a |
| Application name | File Station |
| Volume selectable | n/a |
| Dependencies | no |
| Service name (SSH) | – |
| Shared Folder | no |
| Home Folder | no |
| Licensing | no |
| Hyper Backup support | no |
| Certificate selection | no |
| Privileges | yes |
| Application portal | yes |
| Firewall port | n/a |
| Date | 10 May 2021 |
| Version | 1.2.8 |
| DSM | 6.2.4 |

Functionality
File Station is the file manager of DSM. You can copy, move and delete files and folders. You can create folders and set permissions for files and folders. Although you can start creating a shared folder from File Station, the work is done by Control Panel.
With File Station, you can create a remote connection to another server or cloud service and upload files and folders from your local computer to the NAS.
You can create shared links to files and folders and sent those links to other users.
Installation
File Station is already installed. You can not uninstall it or install it separately.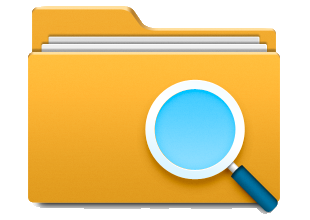 Configuration
There are no features to configure in File Station.
Logging and notification
You can enable logging via the Settings button. There is no notification feature in File Station.
Stop or run
There is no stop and run option for this package.
Uninstall and removal
You can not uninstall File Station via Package Center.
Notes
There are currently no notes for this package.