Product Properties
| | |
| --- | --- |
| Package name | Synology Photos |
| Application name | Synology Photos |
| Volume selectable | yes |
| Dependencies | Advanced Media Extensions, Node.js v12, Synology Application Service; enable User Home service |
| Service name (SSH) | – |
| Shared folder | /photo |
| Home folder | /home/Photos |
| Licensing | no |
| Hyper Backup support | yes |
| Certificate selection | no (uses System default) |
| Application privileges | yes |
| Login portal | yes |
| Firewall port | HTTP/HTTPS 5000/5001, or custom 5080/5443 |
| Date | 07 Apr 2022 |
| Version | 1.2.0 |
| DSM | 7.1 |

Functionality
Synology Photos is a photo and video management application. It can operate in two modes or spaces.
With Personal Space, each user has its storage within its home folder. On the other hand, Shared Space uses a single shared folder and requires central management for access. Albums help to organize your images. Other features in Synology Photos are filtering, search, rating, and sharing.
You can access your photos via a web application or mobile app.
Installation
Install the package Synology Photos from Package Center. This package adds the Synology Photos application to the main menu. This package depends on the Advanced Media Extensions, Node.js v12, and Synology Application Service. The NAS will install them first, if not already present.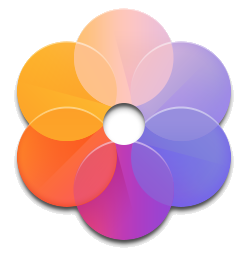 The installation lets you enable the User Home service to allow the Personal Space. If you skip this step, only the Shared Space is available. Note that you can allow the Personal Space for users later.
Configuration
If the User Home service is enabled before or during installation, the Personal Space of Synology Photos is automatically enabled. You can optionally allow Shared Space later from Synology Photos settings. If you do not enable the User Home service, you can work with Shared Space only.
To give non-admin users access to the Synology Photos application, assign application privileges to users or groups in Control Panel. To login to the Synology Photos web application, configure an alias or port number in Control Panel.
Logging and notification
There is no logging about Synology Photos. There are no notifications to enable in Control Panel.
Stop and run
You can stop and start the Synology Photos service from the Package Center. Look it up among the installed packages. Please select it and when Package Center opens its page, change its status with the arrow next to the Open button.
Uninstall and removal
Before you uninstall, make sure Synology Photos is not part of any backup task of Hyper Backup. Remove Synology Photos from that task to prevent errors during backup.
From Package Center, select the Synology Photos package. The property page of the application opens. Select Uninstall from the drop-down list to remove the service.
The uninstall wizard lets you delete items like albums, links, sort orders, and settings. Make your selection and click Uninstall.
Notes
Besides a web application, you can use Synology Photos from your mobile device with the dedicated Photos Mobile app (Android, iOS/iPadOS). You can use both the app and the web application from your local network and through different kinds of remote access.
An extensive series of posts titled Enjoy Synology Photos is in preparation. Please start reading with Part 1 – Overview.
Thanks for reading
This post is donation-ware, and I made it to help you. Please consider leaving a comment or buying me a coffee if it did. I will be eternally grateful.
Paul Steunebrink / Storage Alchemist